< Back to questions
How to activate the full version of the e-course?
To retrieve the full version from an iOS mobile device (smartphone or tablet), launch the app then slide your finger from left to right on the screen to bring up the connection panel (1).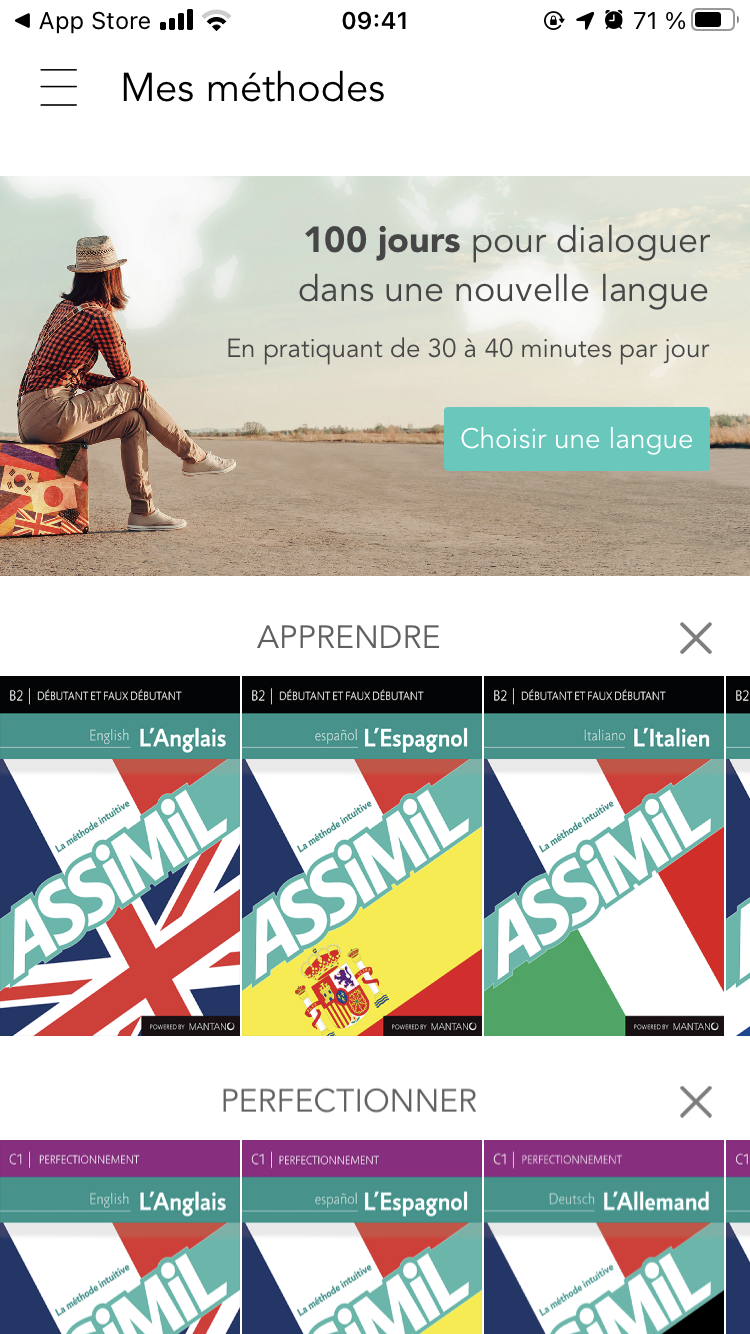 At the top of this window, select your "avatar" or the "?" (2) and sign out and sign back in with the email address associated with your license. This is the email address used when you purchased from Google Play Store, App Store or Bookari Store, or when registering your delivery code on the delivery site https://mypurchase.assimil.online.
Reminder: if your e-mail address is a "Gmail" address you must choose "authentication by Google".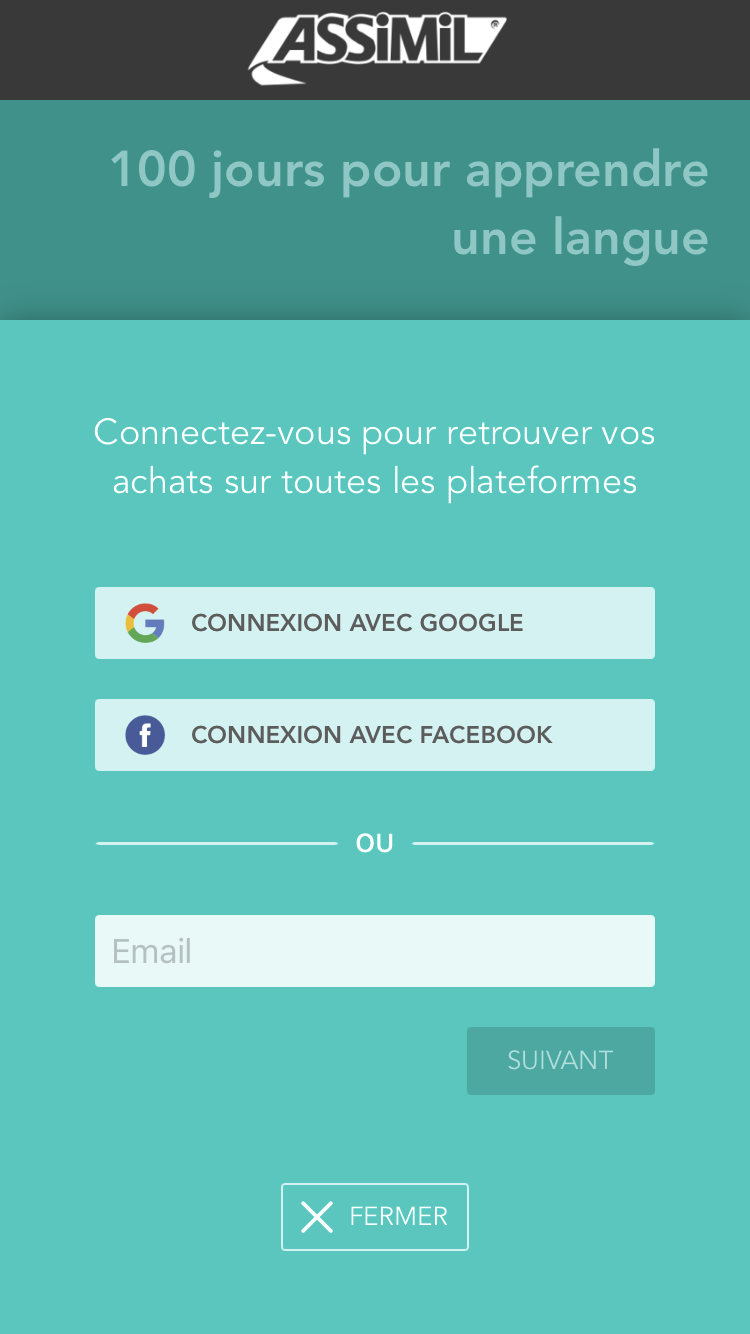 If the application does not ask you, during your first connection, to set a password, then your password will be that of your email account.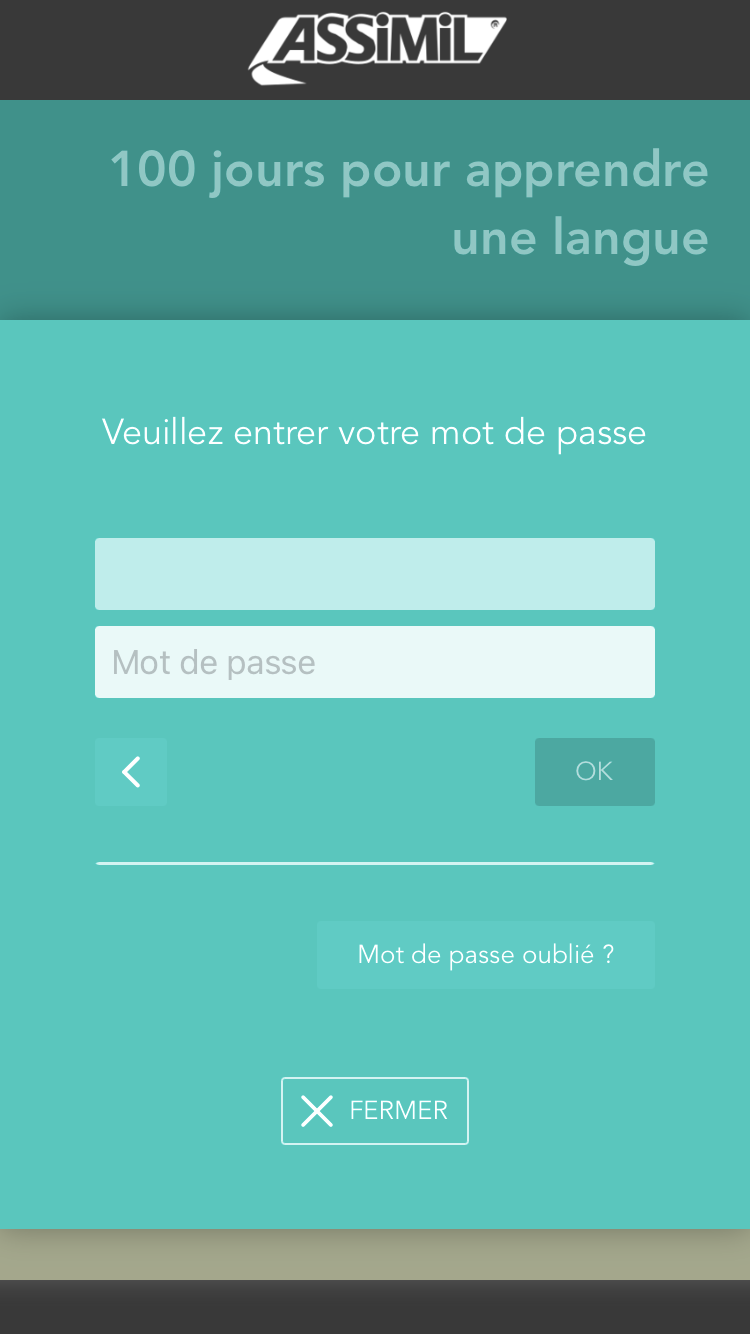 Once you are logged in, the "Refresh" button rotates until the list of your methods is refreshed.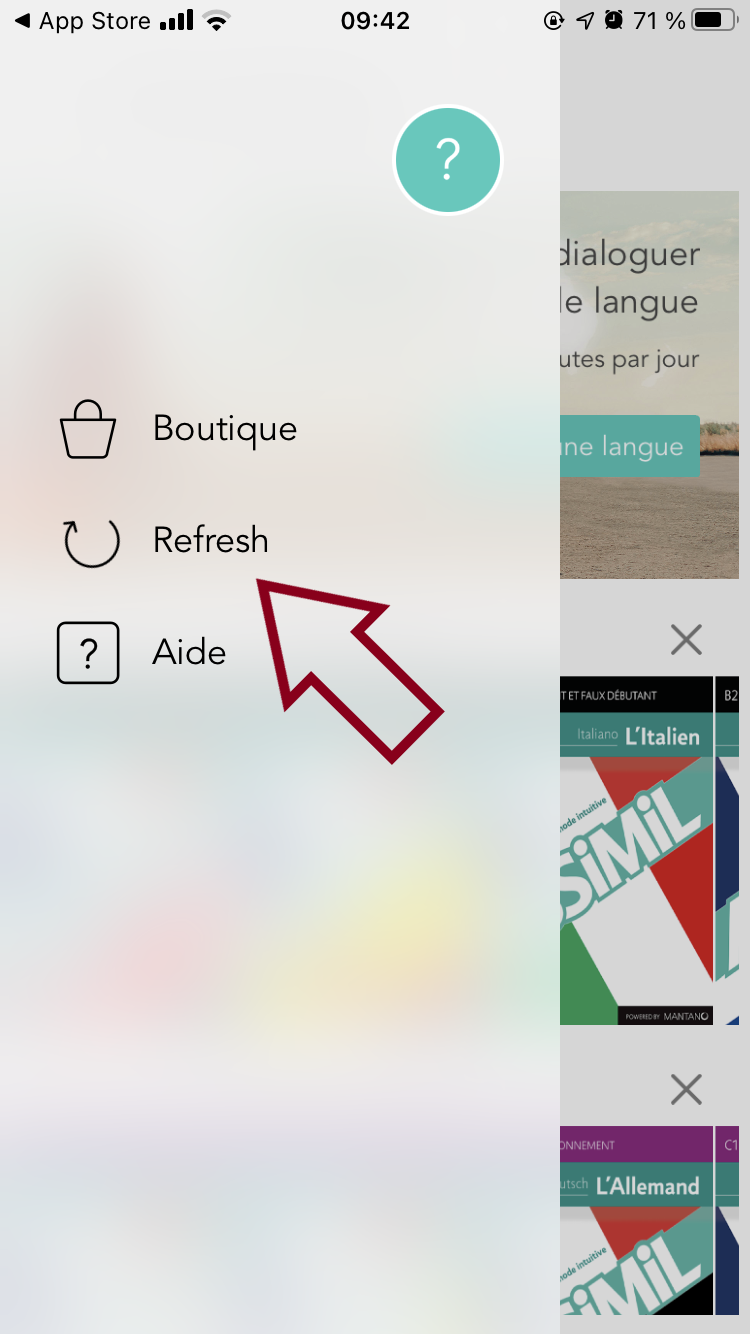 The download of the full version will be done automatically when the method is launched if you are properly connected. A blue/green progress bar (2) will then be visible under the method image.