< Back to questions
How do I activate the complete version of the e-course on Android?
To recover the complete version from an Android mobile device (iPhone or iPad), start the e-course.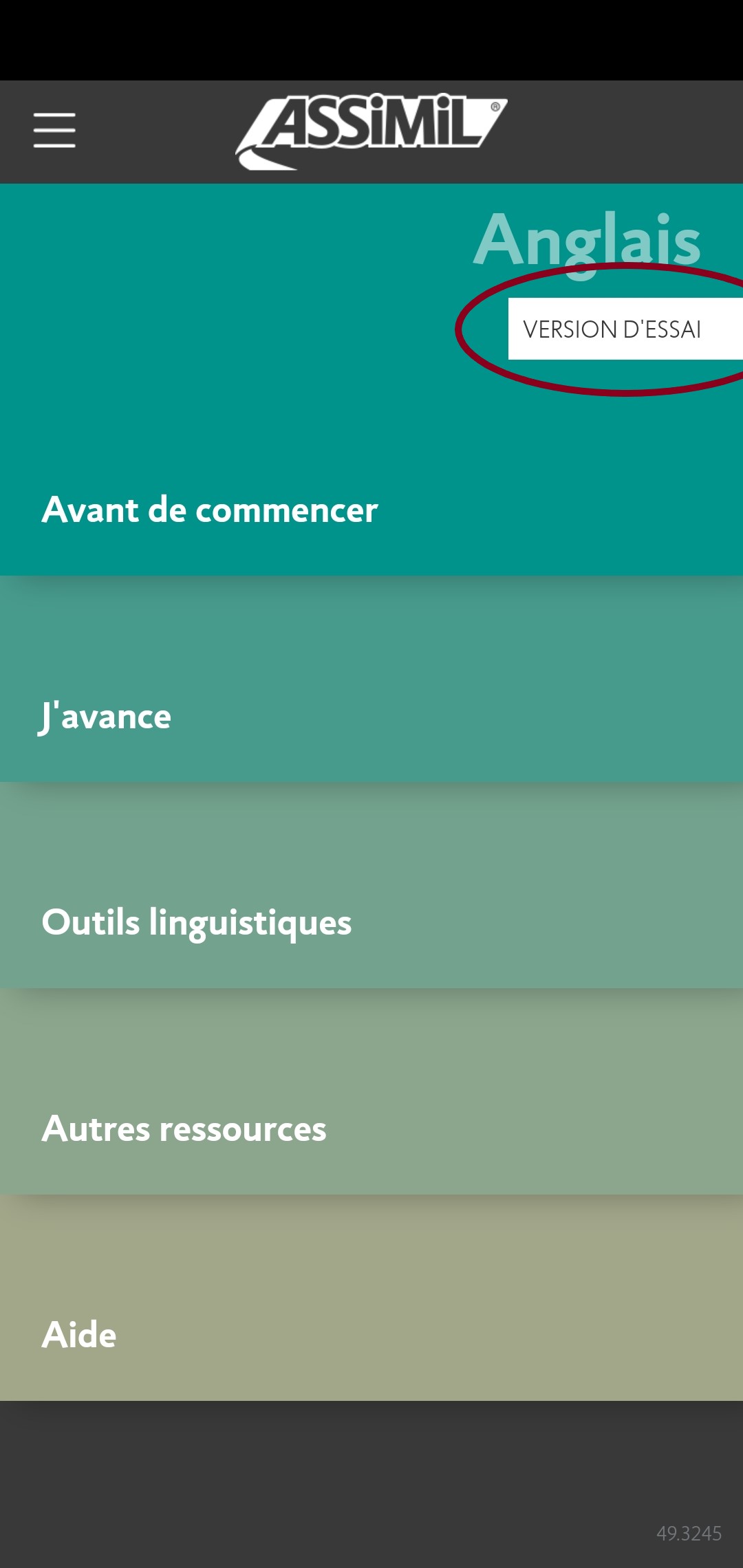 Swipe to the right on the screen to bring up the connection panel (1).
At the top of this window, select your avatar or icon (2).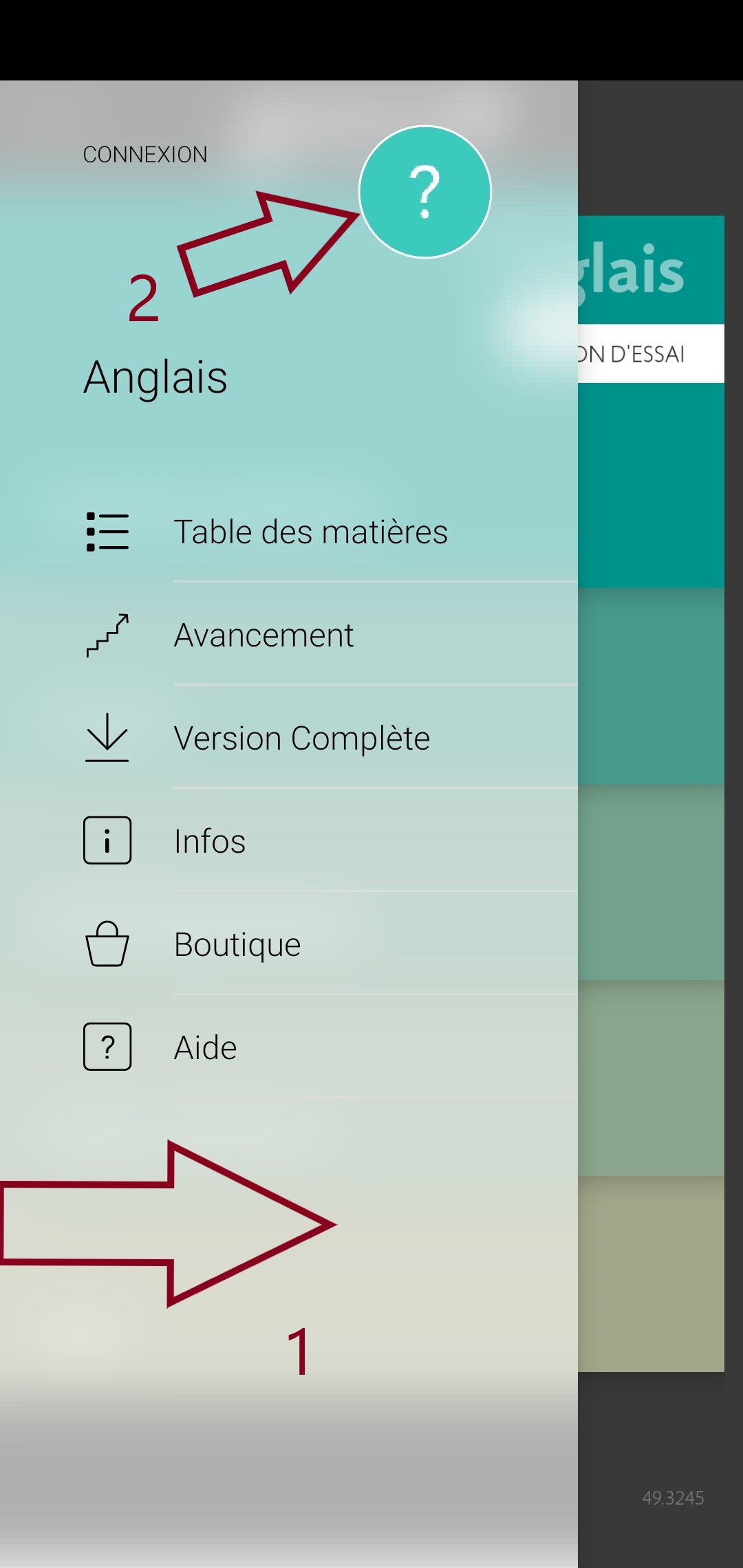 Log off and then log on again with the e-mail address linked to your licence. This is generally the e-mail address you used when making your purchase from the Google Play Store, the App Store or the Bookari Store, or when registering your delivery code on the delivery website https://mypurchase.assimil.online.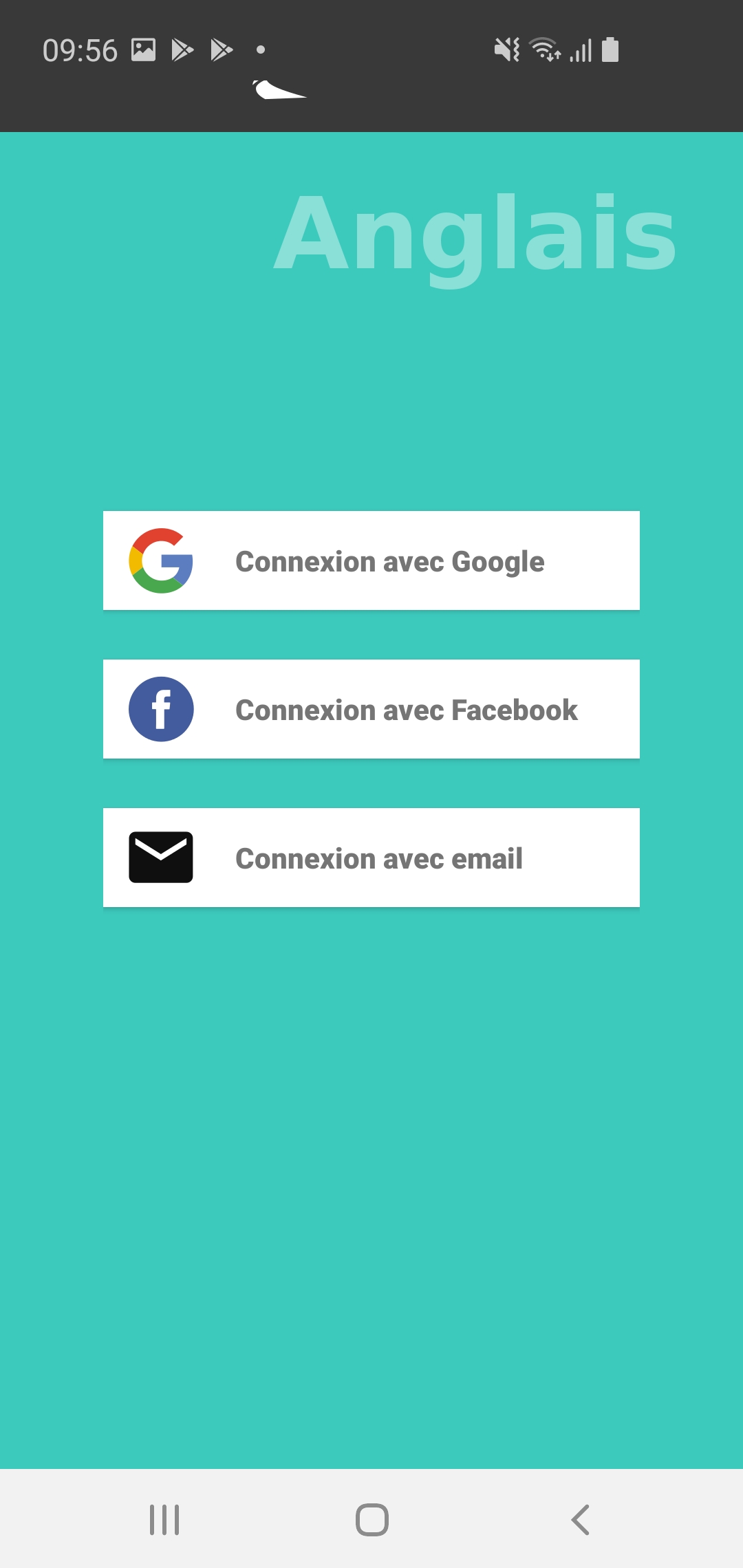 Important: if your e-mail address is a Gmail address, you must select "authentication by Google".
Still in the connection panel, once logged on (1) you can select "complete version" (2) from the menu to start downloading the complete version of your e-course.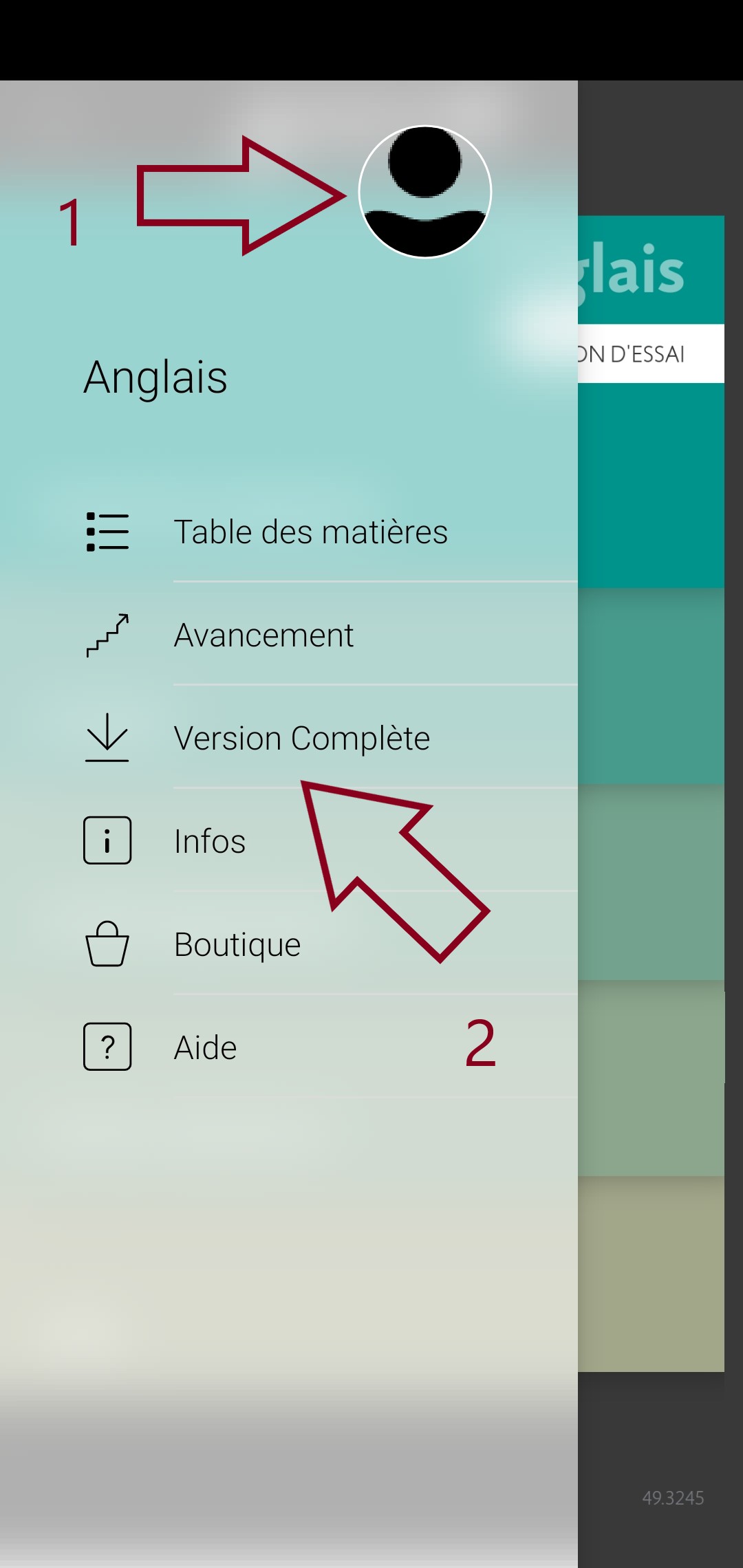 Commencing download...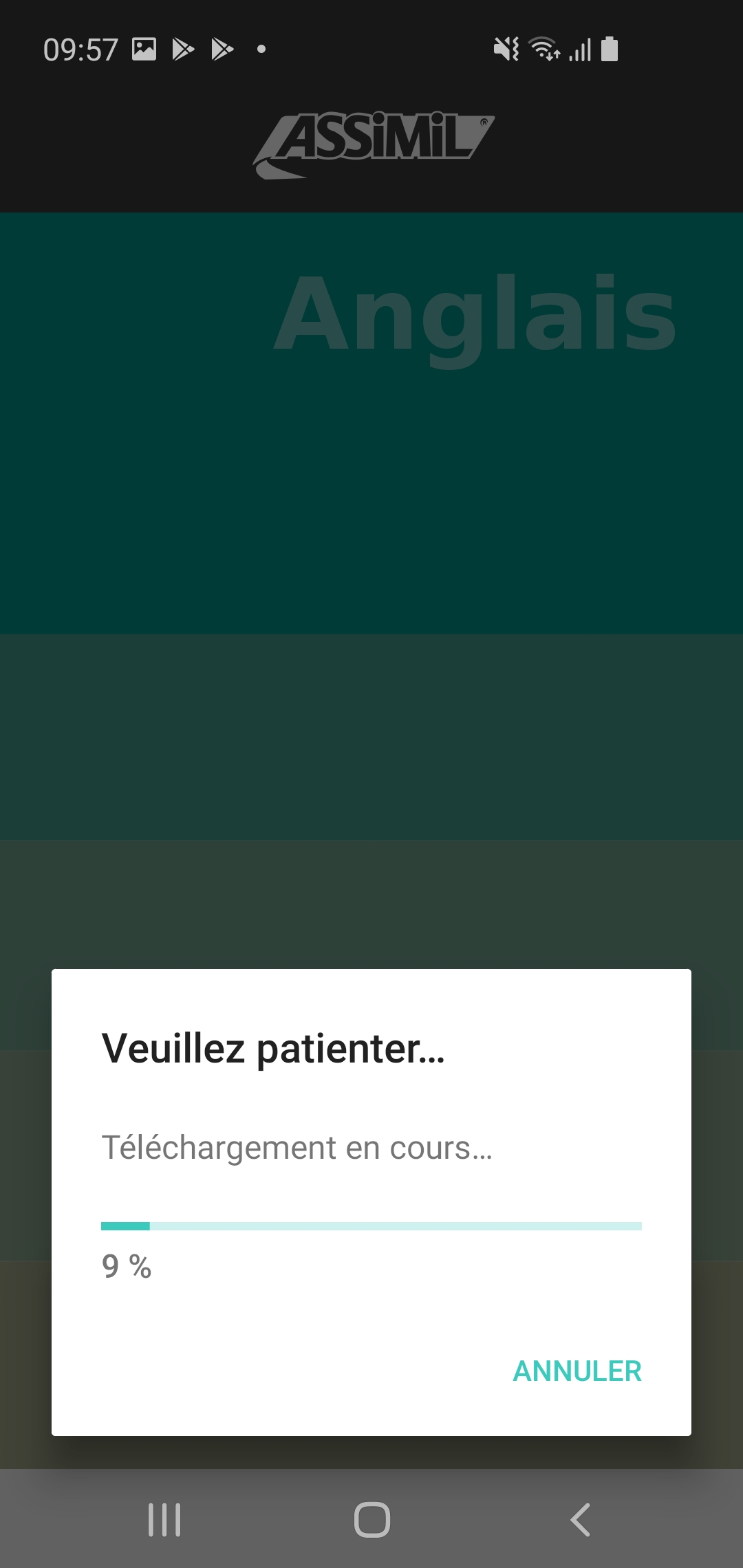 Once the download has finished, the complete version of the course will open The message "TEST VERSION" in the top right will have disappeared.