< Back to questions
Where can I find my delivery code after purchasing a digital product?
As indicated in the payment confirmation email for your order, you have received a delivery code to be able to collect your digital product.
You will find this delivery code in the "History and details of my orders" space in your account, and in the details of your order.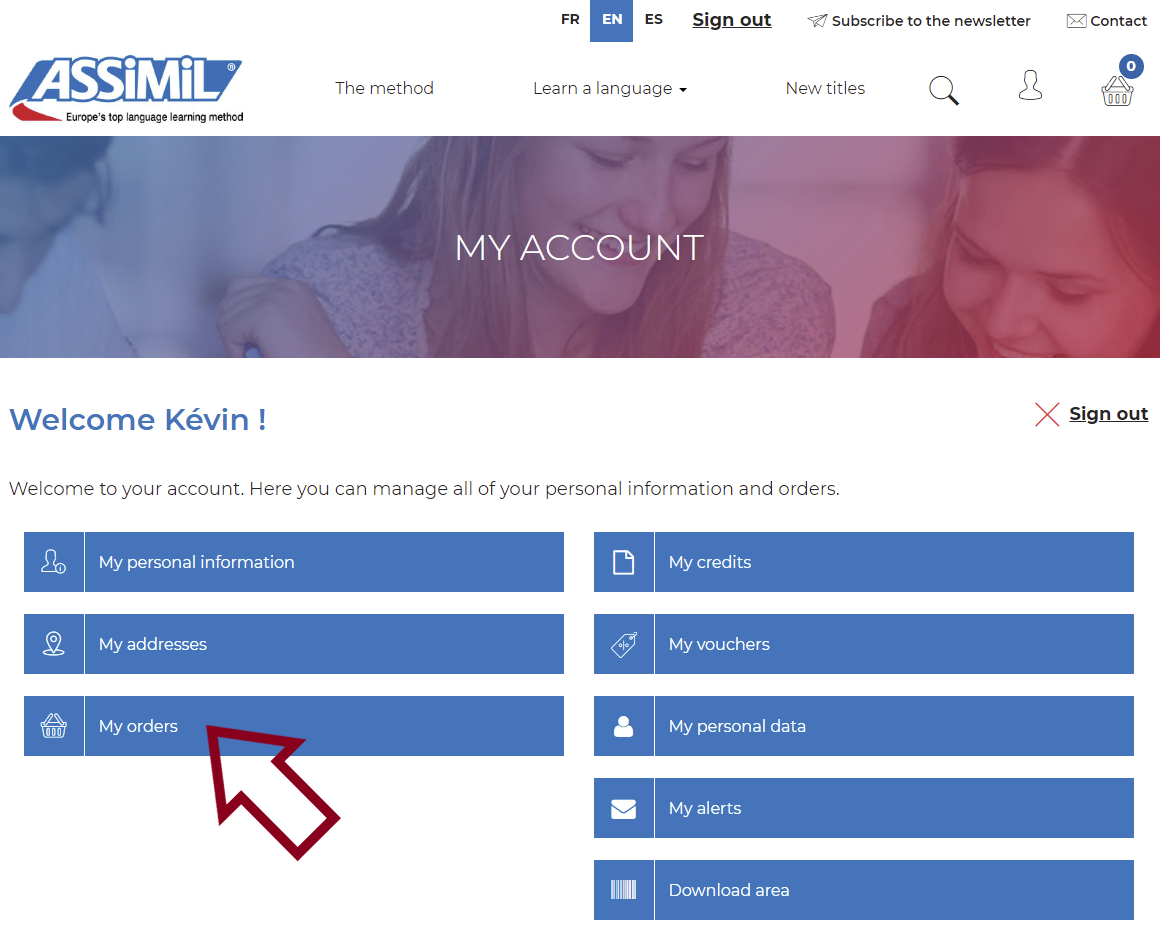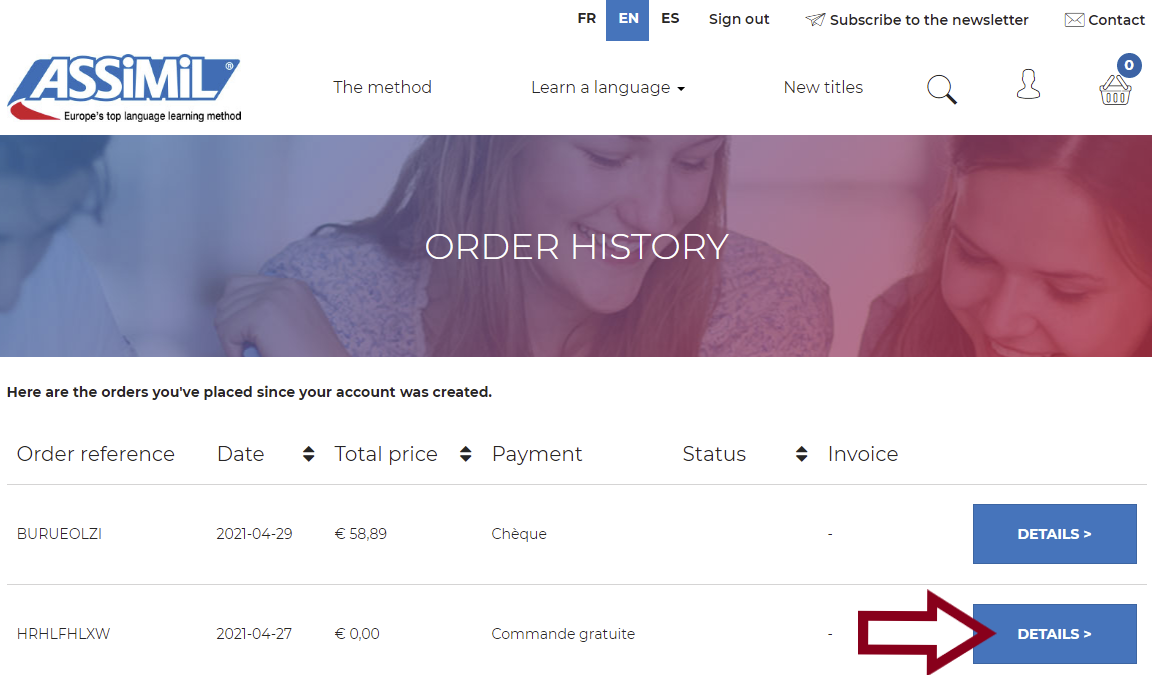 It is to be registered on the site https://mypurchase.assimil.online.
Once this code is saved, you can then download your digital product.
If it is an e-method, it will be linked to the email address you provided when registering your delivery code on https://mypurchase.assimil.online. You will then be able to benefit from the full version of the application in which you will have logged in with this same email address.