< Back to questions
Where can I find my delivery code after buying a digital product?
As stated in the e-mail confirming payment of your order, you will have received a delivery code for downloading your digital product.
You will find the delivery code in your account under "My orders", and the details of your order.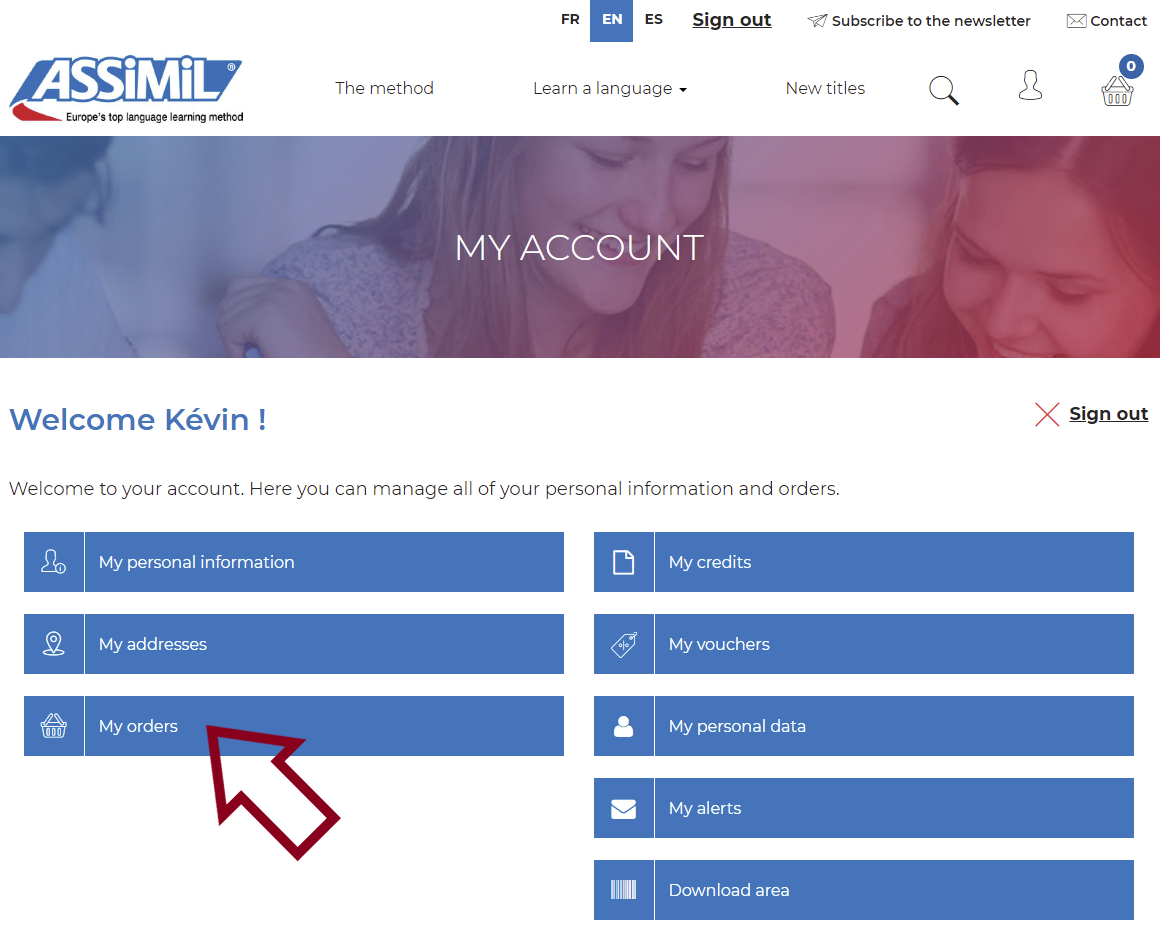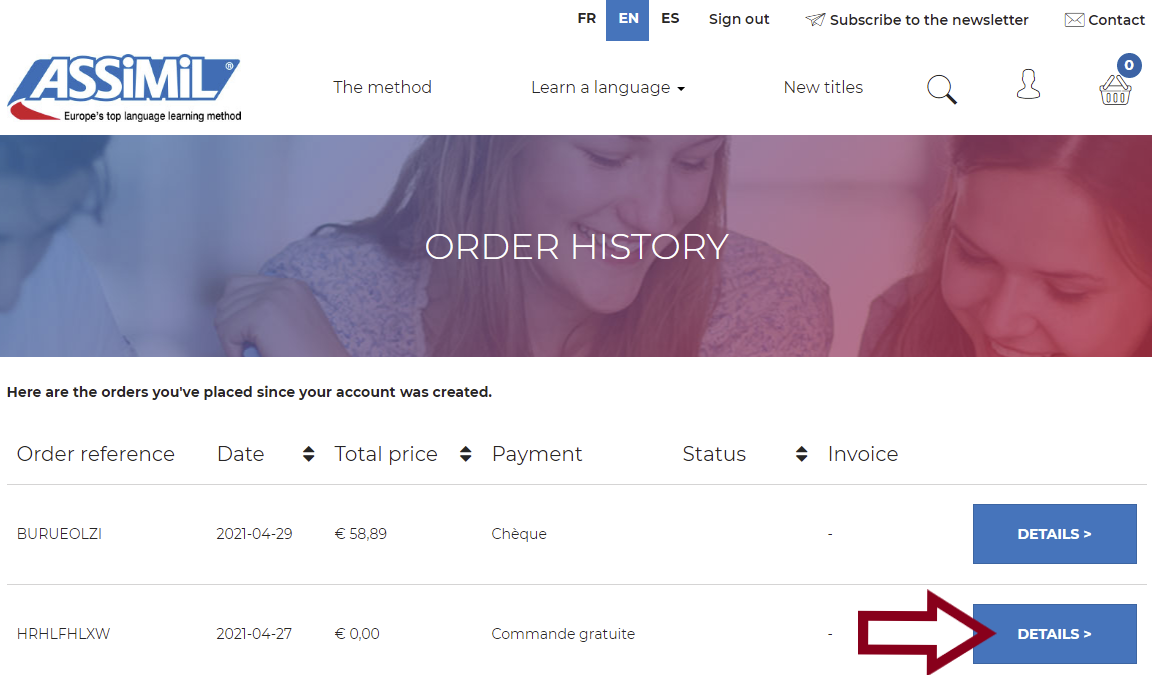 The code must be registered at https://mypurchase.assimil.online.
You can click directly on the code to be redirected to the website to register the code.
Once registered, you can then download your digital product.
If it is an e-course, it will be linked to the e-mail address you entered when registering your delivery code at https://mypurchase.assimil.online. You can then get the complete version of the app you will have connected to with the same e-mail address.
WARNING !
This must be a valid e-mail address ! In order to carry on using your e‑course, you will have to log on to the app (the e‑course) using this address.
If the e-course you have purchased is in fact a gift, forward the delivery code to the recipient of the gift to enable them to carry out the registration process with their own e-mail address.